Highly Regarded Professionals In The Staging Industry
Surpassing the expectations of our clients across the greater Eastside and Seattle area, you can be assured that Reveal's impressive client care is second to none. Debbie's career began in the San Francisco real estate market in 2003, where staging was a crucial aspect of preparing a home for sale. After several years of success, Debbie was compelled to relocate Reveal to the Pacific Northwest in 2005. Emphasizing on making essential changes to Reveal the true appeal of the home, with an affordable and quick turnaround, Debbie has been an effective and integral part of countless successful real estate transactions for her Puget Sound area clients.
Reveal has been repeatedly recognized as an established, referral based company. Debbie and her team combine vast years of experience and attention to detail to create an ever-appealing atmosphere inside and out. As an innovator of the Quick Stage™, Debbie has found that in the same time it takes some companies to prepare a proposal for an occupied home and charge you for it, she can have the job done with spectacular results simply using what you already own.
Reveal considers referrals the highest compliments we can receive!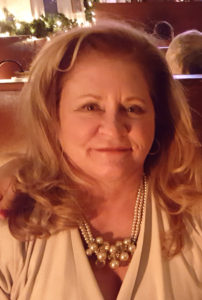 Debbie Davis - Owner
"Thank you for helping us get these properties sold pronto!  You are a magician!
The Golik Group – John L. Scott Real Estate
---
"You did such a fabulous job that we're under contract already!"
Lynn Knowles, Managing Broker
Keller Williams Realty
---
"You are amazing. Your tips were spot on! Thank you, you are worth every penny!"
Rita Hampon
, Managing Broker
/Homeowner
Sterling Johnson and Associates
"It has been a pleasure working with you. Thanks for doing such a terrific job of staging. It has definitely made a huge difference in getting an offer so soon at this time of the year. I have been very impressed with your work and your professionalism and would not hesitate to recommend you to any other seller or Realtor. I really appreciate what you have done to help me sell the house and to be so flexible with our agreement."
Rich R.
 – Seller/Homeowner

---
"Many of my neighbors stopped by and loved the staging! We love your work, it looks fabulous!"
Susan M.
 – Seller/Homeowner
---
"Thank you again, Debbie, for the great job you did. The seller was so impressed with the staging. The house sold in two days. With multiple offers. Did I tell you that the lady that bought it, saw it before and passed on it? When she saw it staged, she couldn't wait to make an offer. It made such a huge difference."
Patricia Gawenka, Broker

John L. Scott Real Estate
"You did an excellent job and it was a pleasure working with you.  You will have my recommendation for future job!"
Gunnar L.Seller/Homeowner
---
"In today's real estate market it is essential to have an occupied house 'Quick Staged™' or a vacant house fully staged to attract a buyer.  I depend on Reveal which offers both types of staging.  Quality style at affordable pricing."
Barb Joseph
, Managing Broker
BHHS Northwest Real Estate
---
"We are getting many more showings and much better feedback since the Quick Stage™.  Thanks for all your help!
Judy Honican
, Broker
Coldwell Banker Bain